Challenges: Now and Future
Image: Sam Kittner
Twice each day, the waters of the Potomac River flood the Tidal Basin area. Several environmental factors are at play. The negative impacts of urbanization, coupled with climate risk, rising tide levels, and subsidence—the gradual sinking of the area—are breaking down this 19th-century, man-made landscape. The daily flooding makes sidewalks impassable and inundates the roots of the cherry trees with brackish water. (It is estimated that only a handful of the original trees now remain.)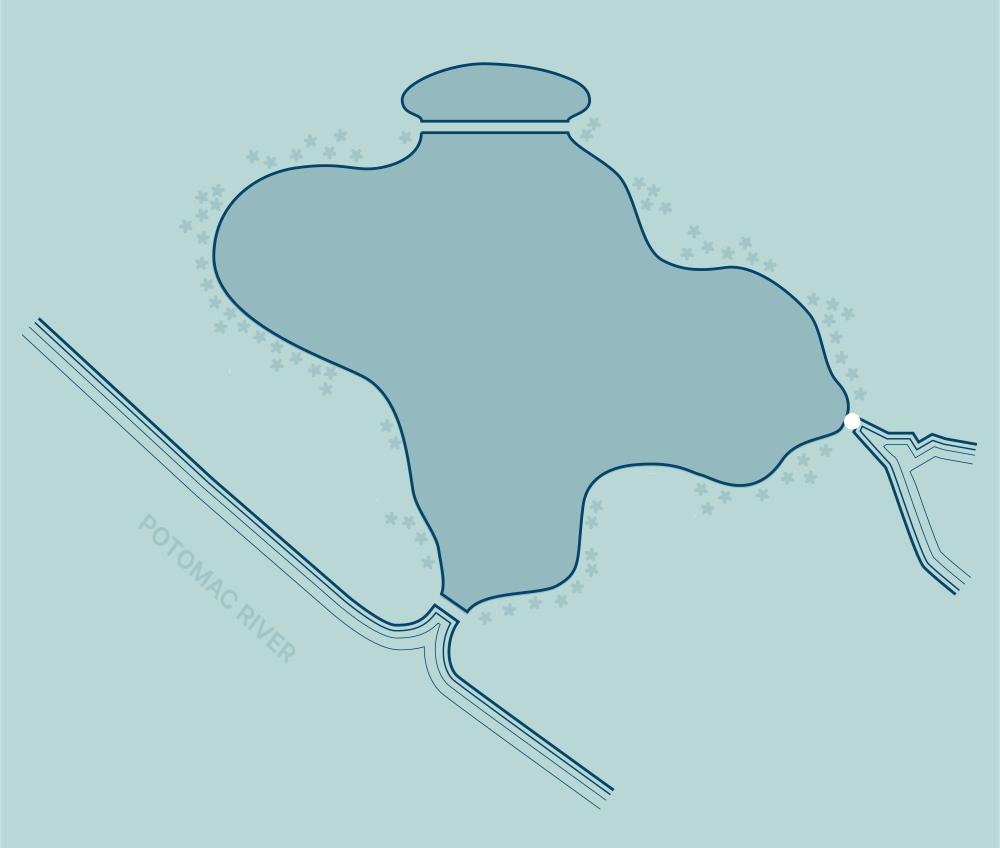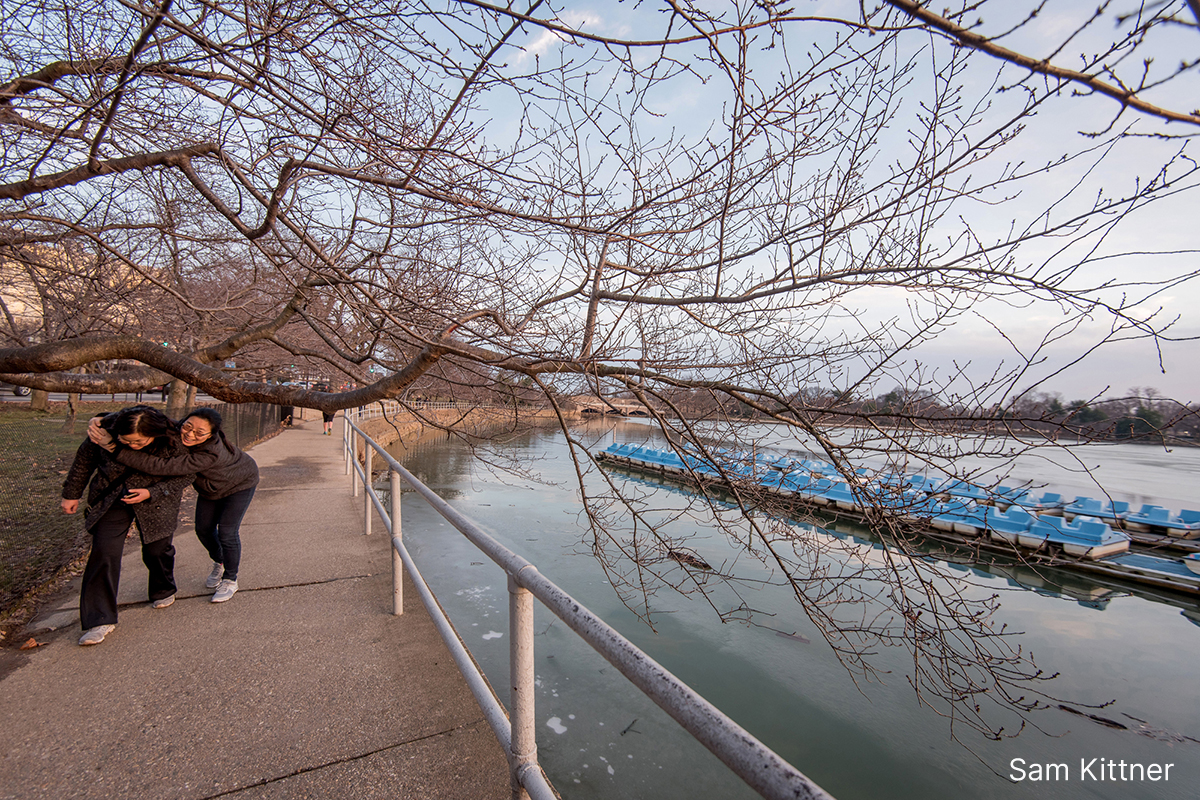 Boat House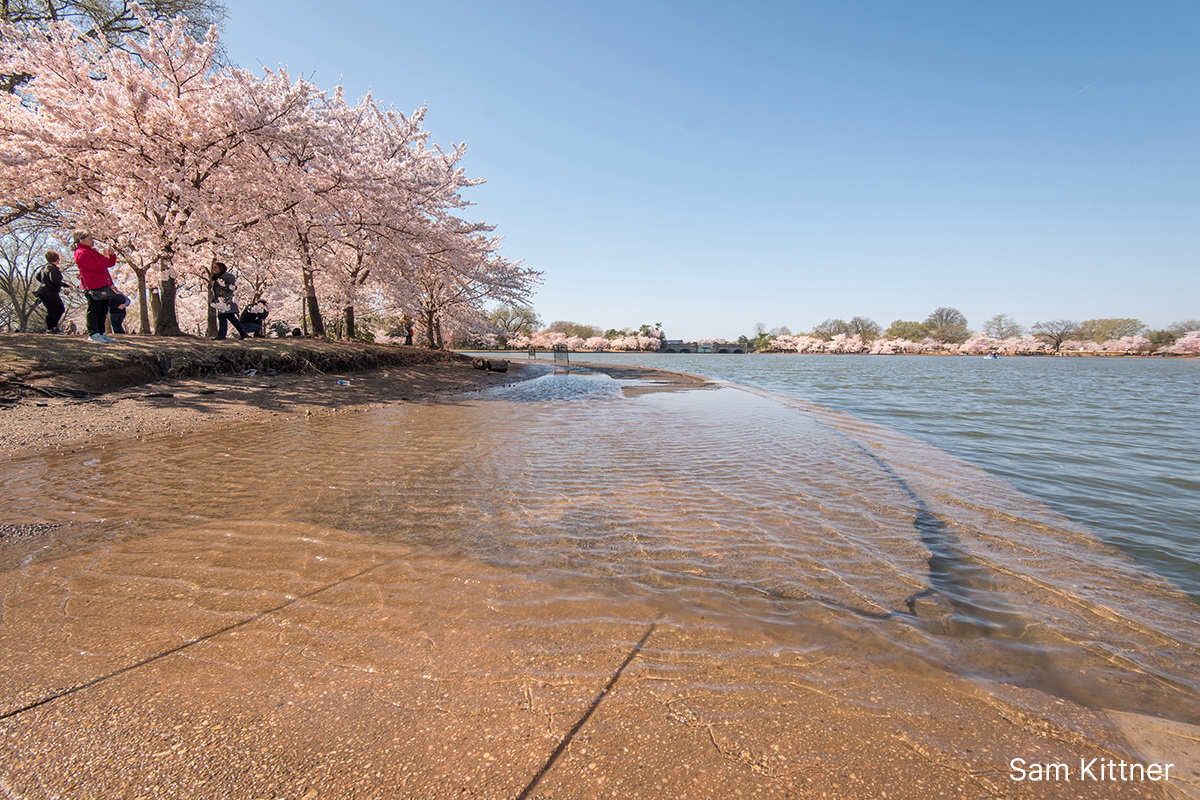 Cherry
Trees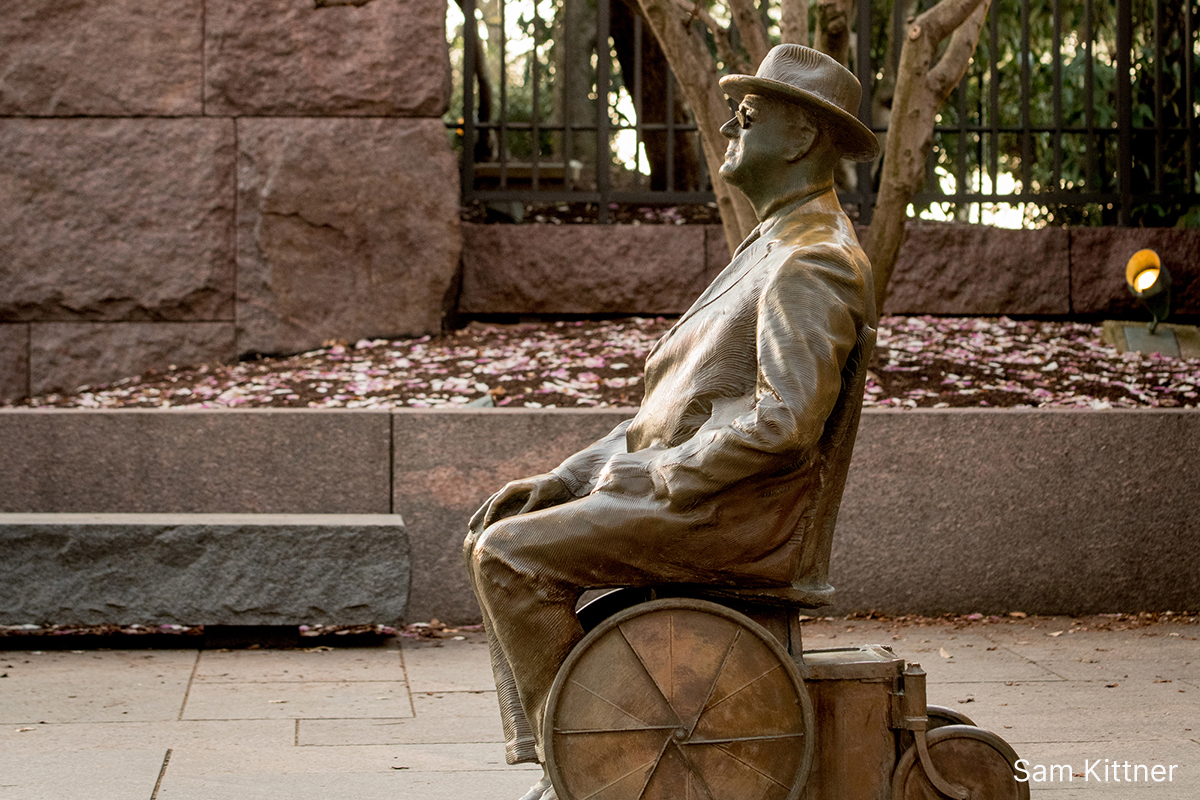 Franklin Delano
Roosevelt Memorial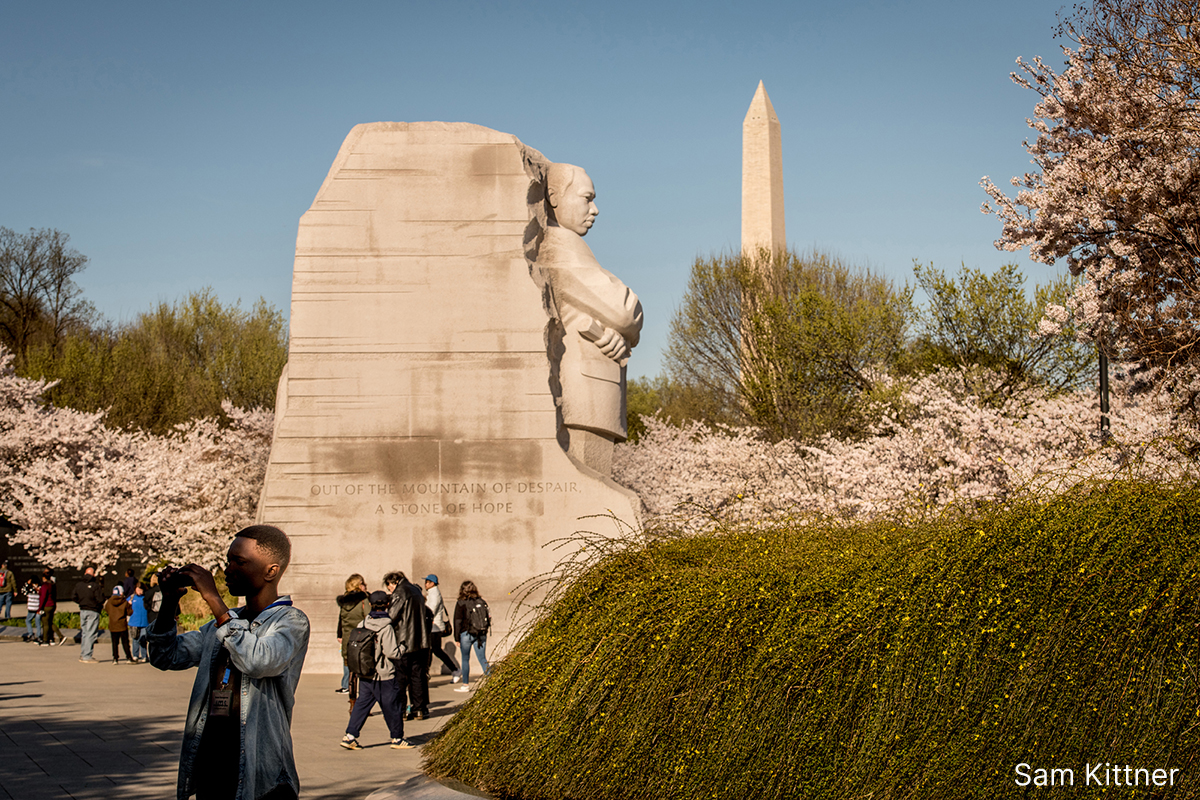 Martin Luther
King, Jr. Memorial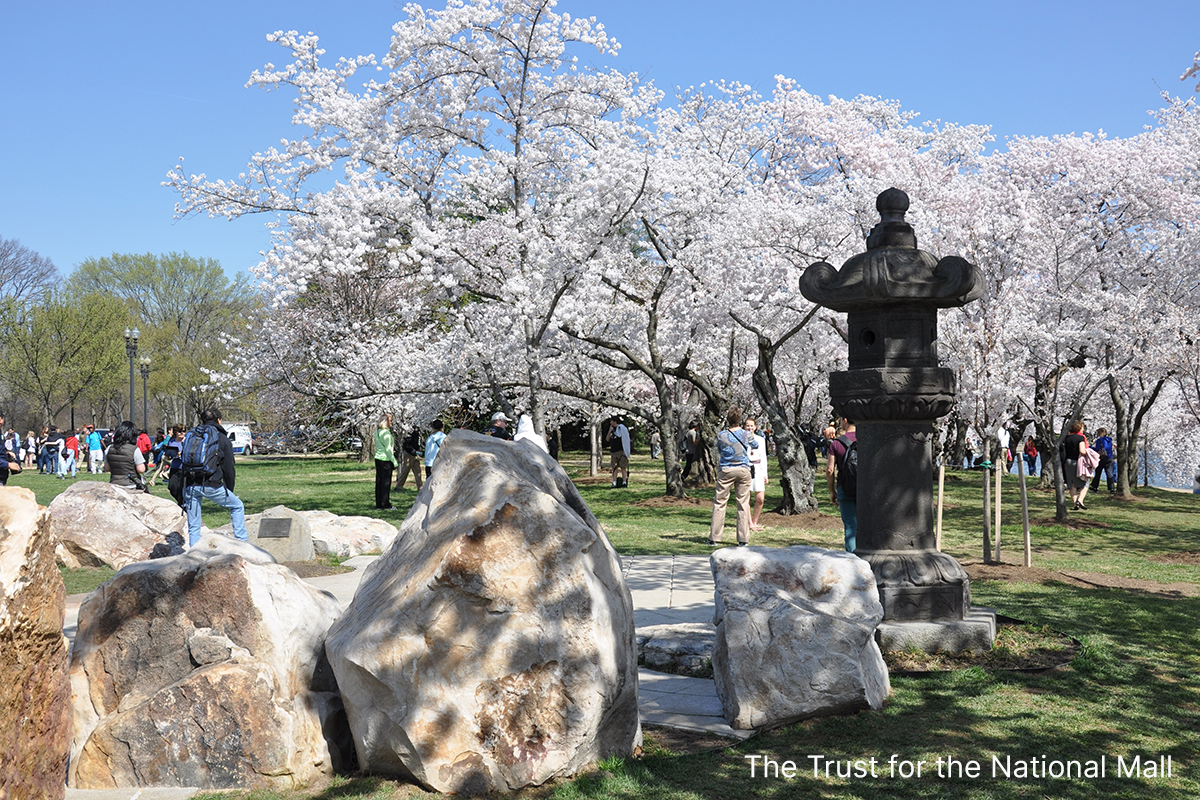 Japanese Lantern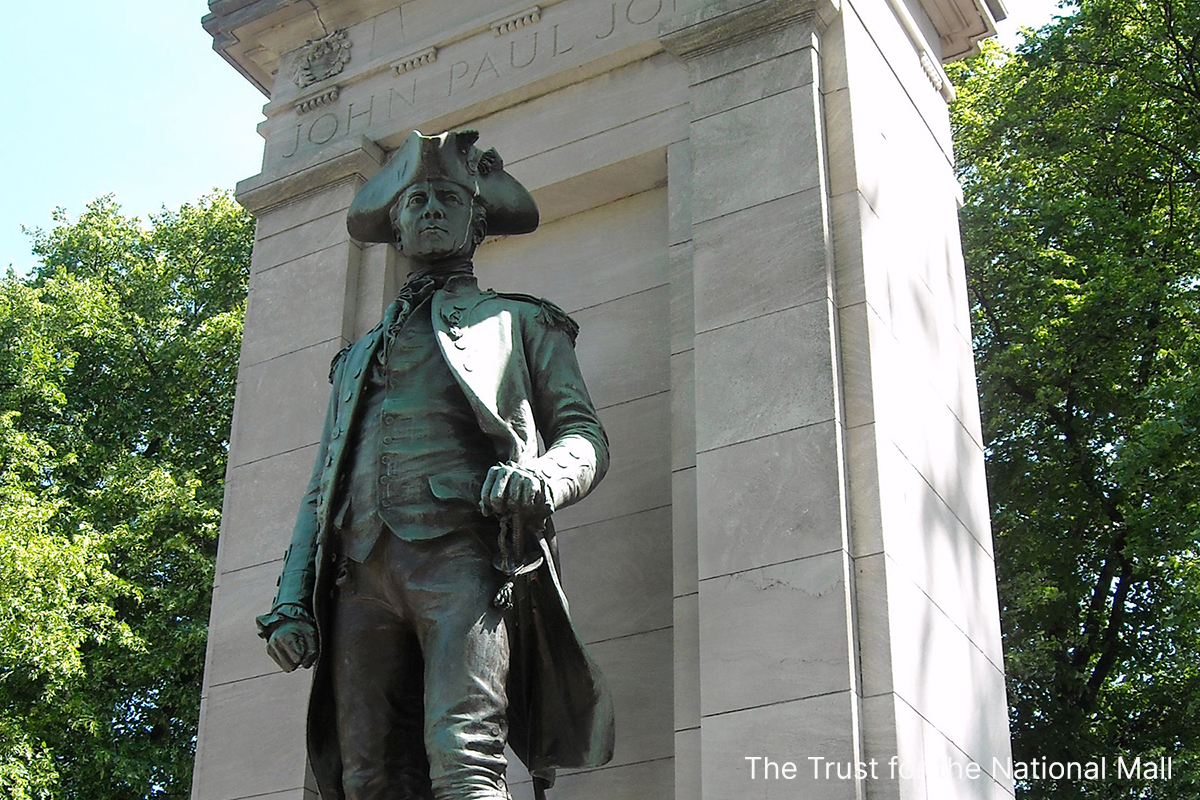 John Paul Jones Memorial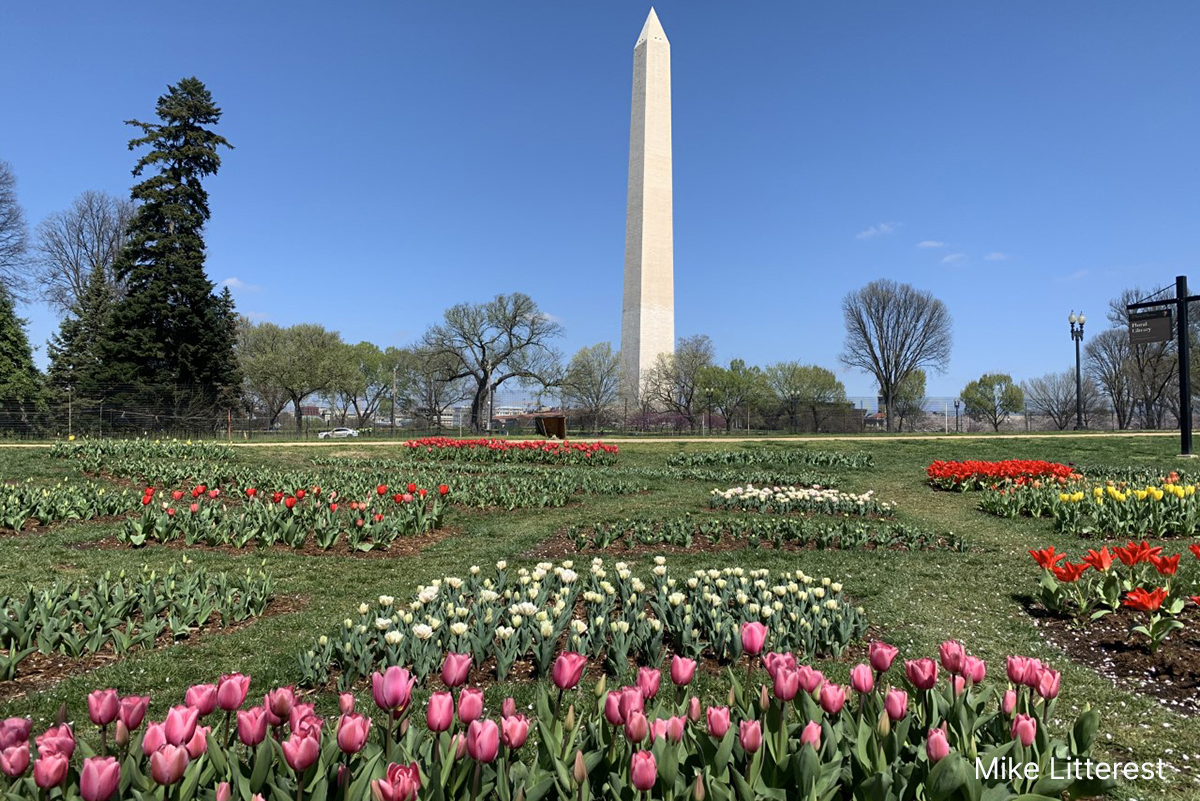 Floral Library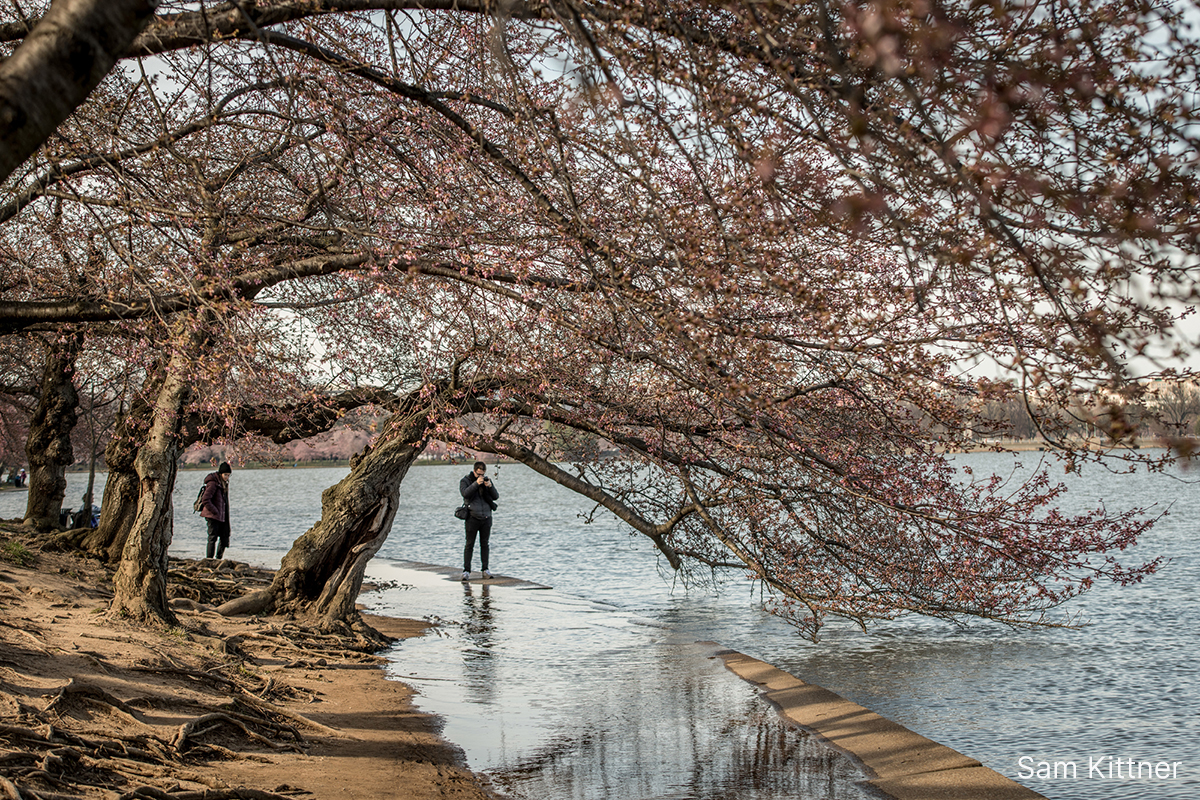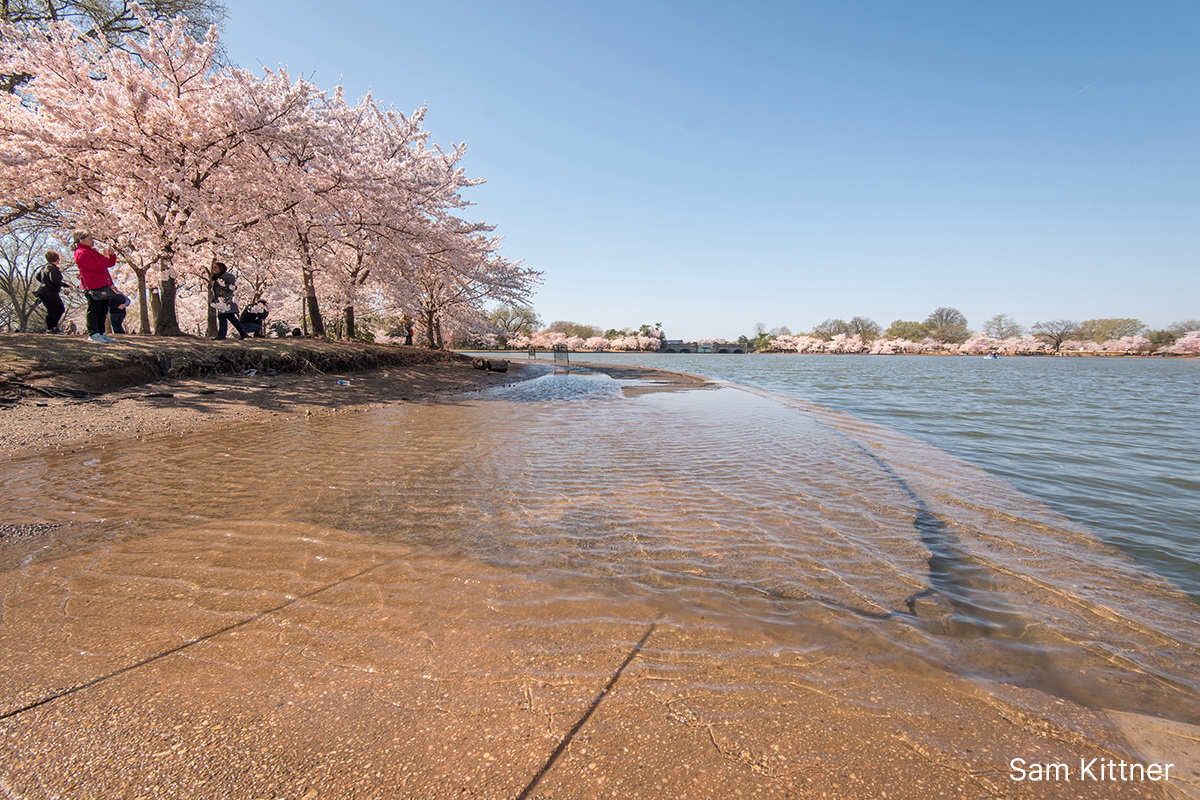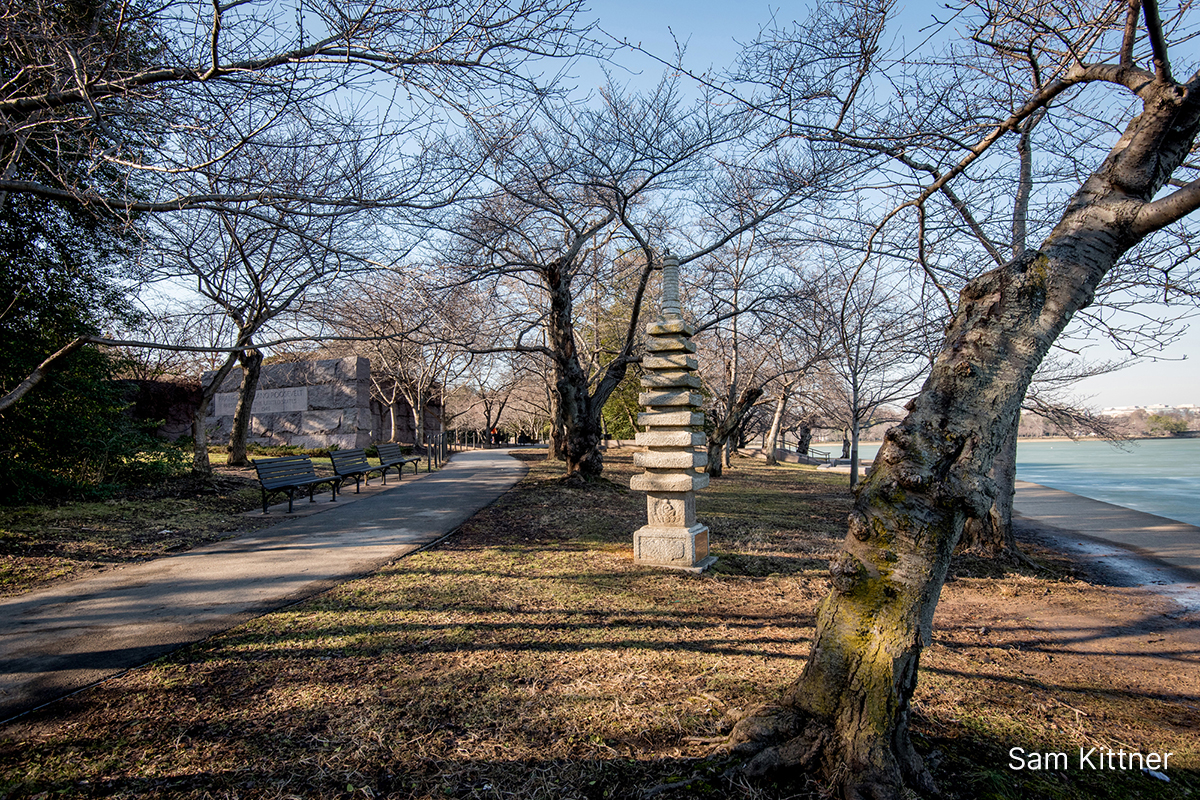 Japanese
Pagoda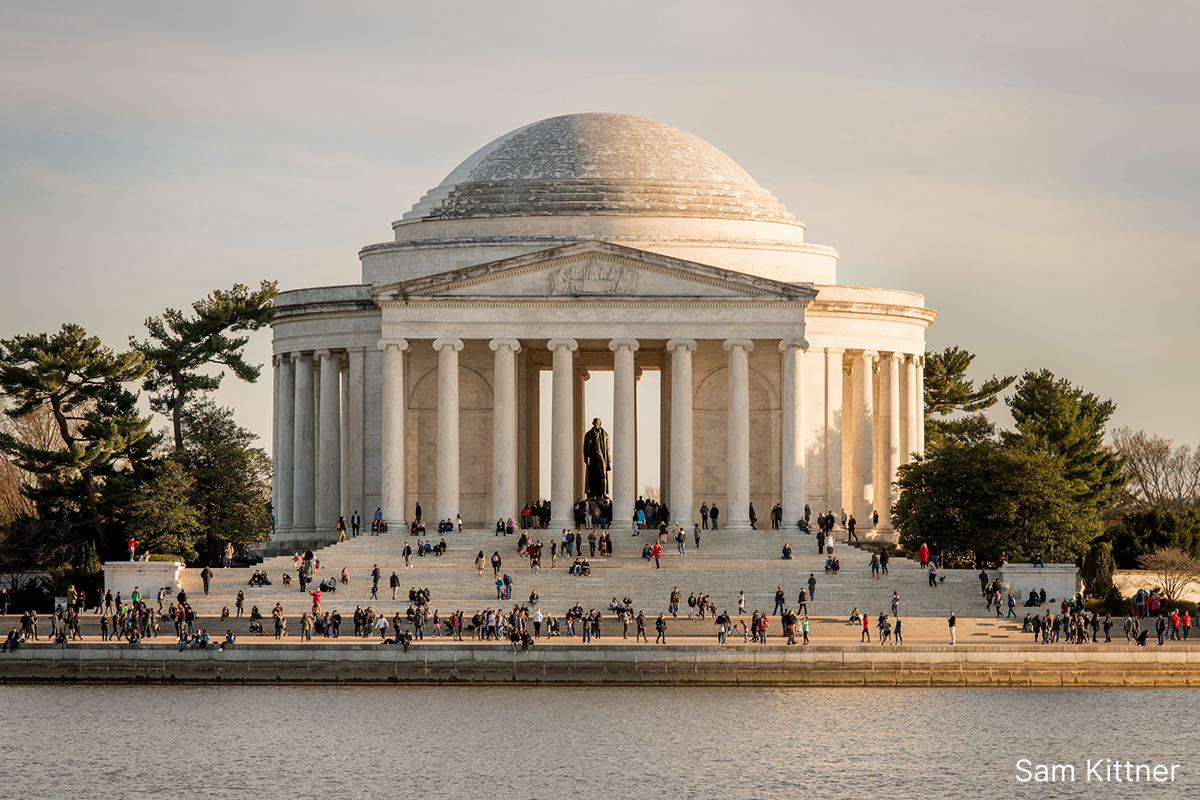 Thomas Jefferson Memorial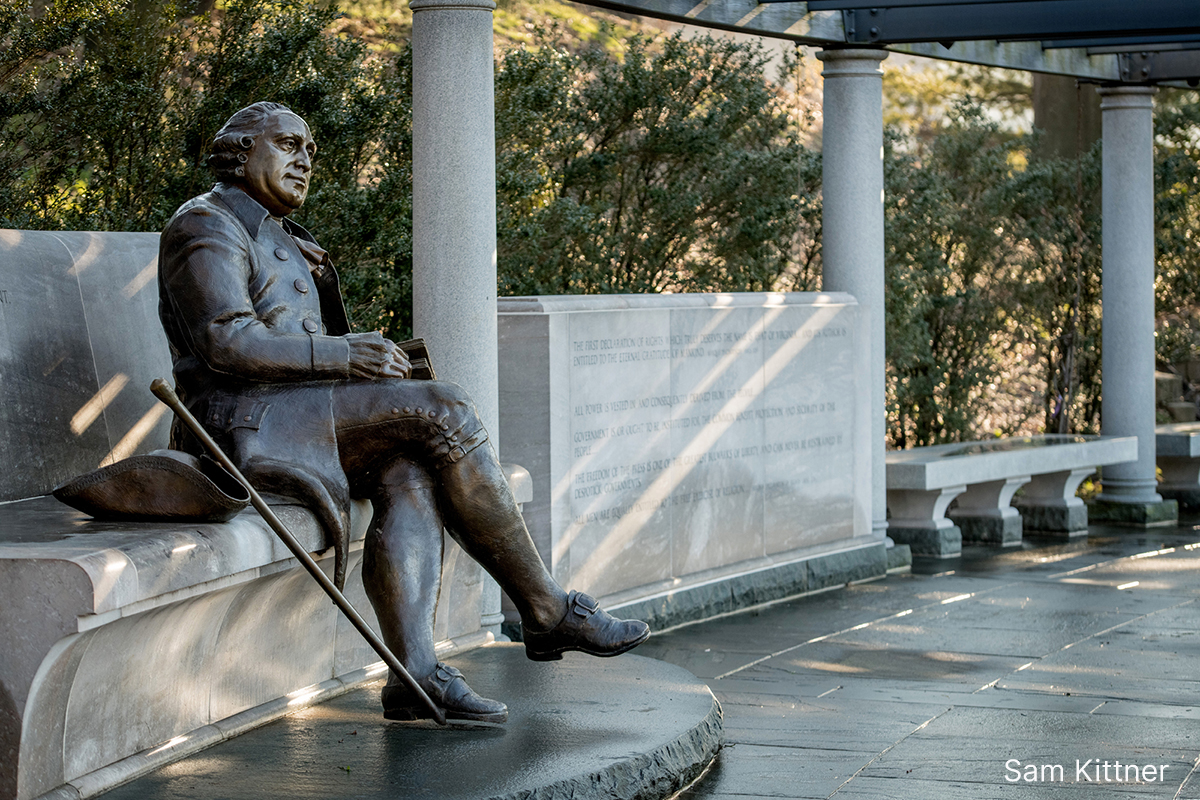 George Mason
Memorial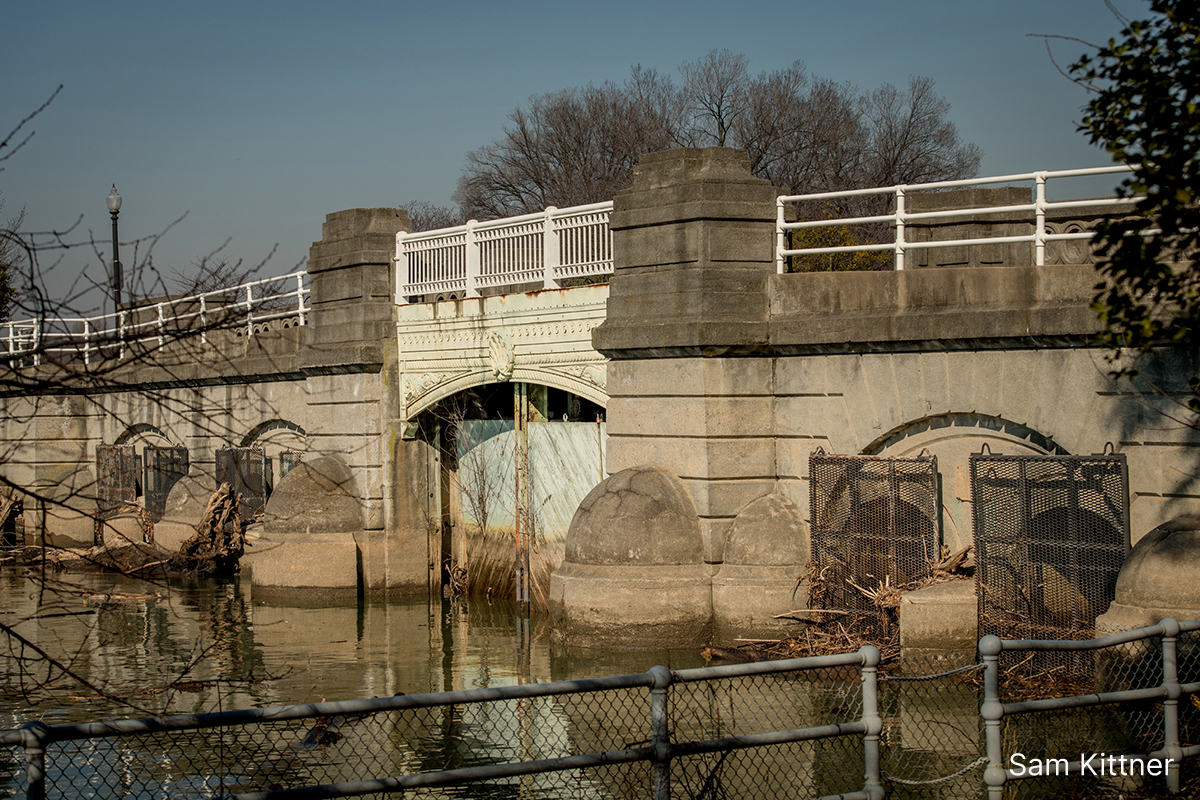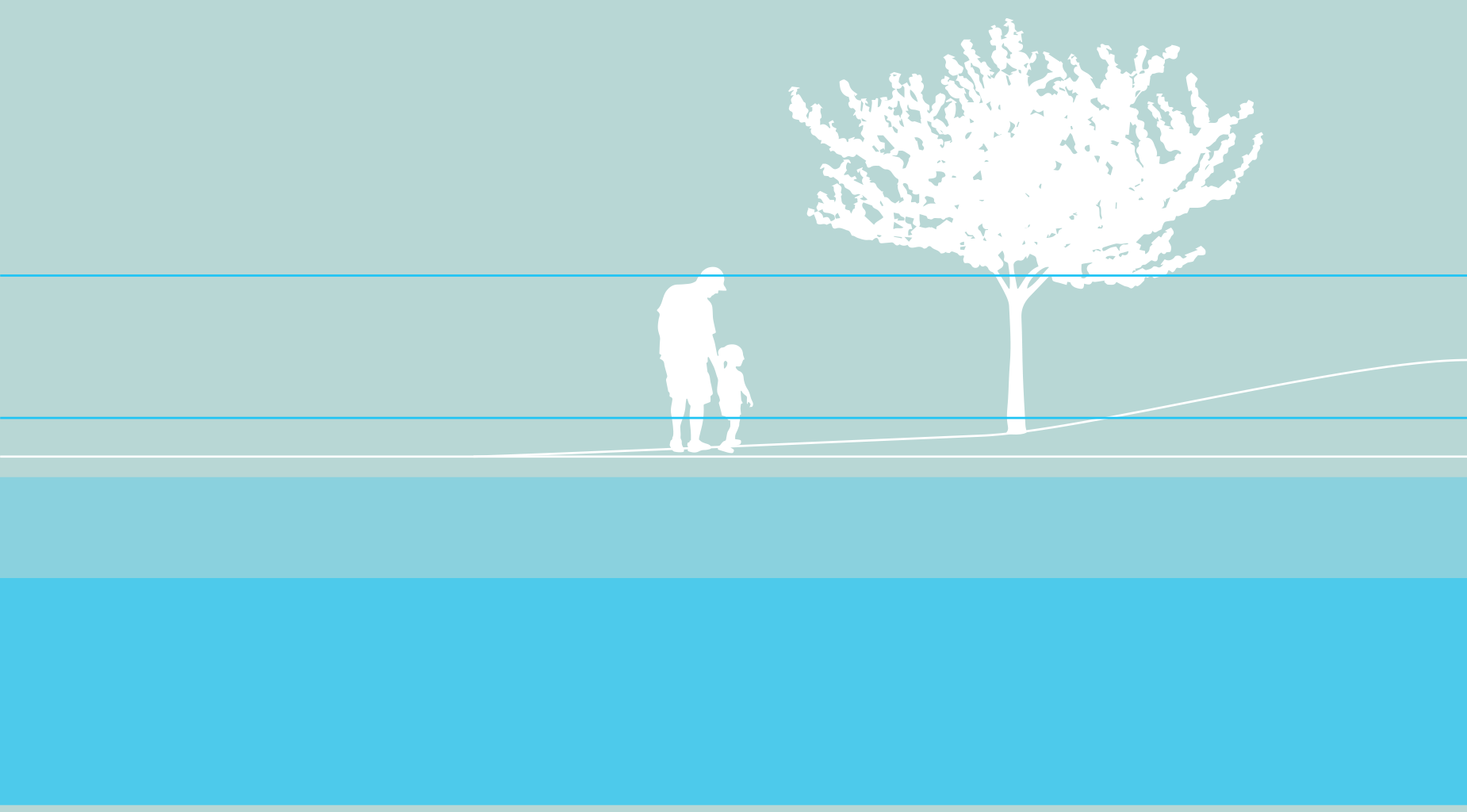 Current High Tide: 3'
Current Low Tide: 0'
Approx. Max. Bottom of Basin: -6.90'
Average Elevation of the Tidal Basin Hard Edge: 3.52'
20 Year Prediction:
Average +1.8' Relative Sea Level Rise
High Tide: 4.8'
50 Year Prediction:
Average +6' Relative Sea Level Rise
High Tide: 9'
Urbanization, Tourism, and Security
Increased tourism at the site and the ever-expanding city inhibit pedestrian circulation.
Record crowds collide with security barriers, impeding ease of movement.
Contributing to the substantial wear and tear on the Tidal Basin are the record crowds that continue to gather year-round to enjoy its scenery, monuments, and recreational opportunities. Growing visitation and competing demands has the National Park Service struggling to keep pace with the cost and scale of needed improvements at the Tidal Basin.
These adverse conditions—combined with visitor facilities, educational opportunities, and a lack of connection to streets and neighborhoods beyond the Tidal Basin—all threaten the longevity and continued relevance of this significant and cherished place. New approaches are needed.
Your Thoughts: Visitor Experience